Town of Eustis and the Village of Stratton
"Where Friends are always welcome . . ."
The Town of Eustis is pleased to announce the release of the town's first website. Please check it out at https://eustismaine.org/


Greetings from the Eustis, Stratton and Flagstaff area! Located in the northwestern corner of Franklin County, Maine - we invite you to visit and enjoy the wide variety of wilderness activities this region has to offer for every season.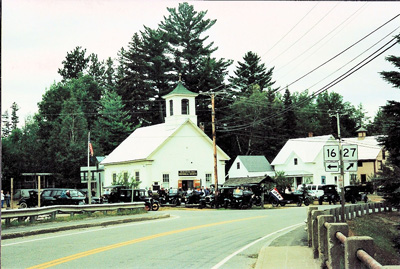 The lakes and mountains of Eustis whisper timeless memories of the past and give new hope to future generations. Memories of childhood snowmobile trips, campfire traditions passed from parent to child and stories of the big one that got away…these are the days we'll always remember.
For the sports enthusiast, there is something for everyone no matter the time of year! Spring and summer bring hiking on the area's mountains and trails, including the challenging Appalachian Trail. Also enjoy mountain biking, swimming, fishing, canoe, and kayaking.
The Flagstaff area is a great place for spectacular fall foliage and is located in the heart of moose country! You will find many beautiful scenes here, along with colorful sunrise and sunsets.
Hunters-don't miss out on the area's big bucks, moose, bear, small game, waterfowl and game birds. Winter brings opportunities for snowmobiling, cross country and downhill skiing, snowboarding, ice skating, ice fishing and snowshoeing.
Visit The Dead River Area Historical Society and the one room schoolhouse in Coplin, learn about Benedict Arnold's ill fated "March to Quebec" in 1775 and discover the history of Flagstaff Lake which was man-made in the 1940's.
Get romantic and take your darling out for dinner at one of our many great restaurants. You'll have a refreshing night's sleep at a unique lodge, hotel, motel or bed & breakfast…or sleep under the stars while camping!
We look forward to sharing our beautiful area with you. We hope you will visit soon and come back again and again to rediscover Eustis's lakes, mountains, adventures and its friendly people.