Somerset Abbey
Mailing Address
98 Main Street
Madison, ME 04950
Contact Information
Location
What is Somerset Abbey?

It is a hip Music, Comedy, Event and Wedding Hall all residing in and re-purposing
what used to be a beautiful historic church built-in 1892.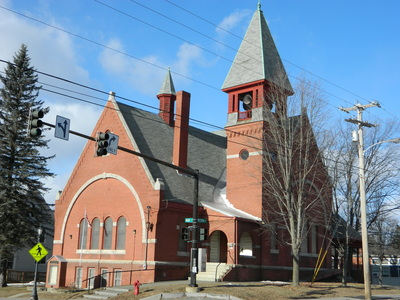 Somerset Abbey is located right at the light in Madison Maine with parking located behind Country Farms. We are here to serve you for all occasions, we even have weekly Sunday brunch from 11:00 am to 2:00 pm!
We host music events focusing on local unsigned talent playing their own written music, we have comedy on the second Friday of every month, weddings, company parties, class reunions, high school proms, small 18 booth trade shows, and even funerals.

Catering and Bar service, not a problem.......Ask us about our menu and pricing with the focus on real food made from scratch with all the love my grandma put into her cooking for your events. We also have a four-bedroom cottage, Karningul Cottage for lodging for company retreats, and bridal parties.
We're located in the heart of Madison Maine, with easy access to Stratton, Carrabassett Valley, Kingfield, Augusta, Farmington, Skowhegan, Waterville, and Newport. The Chapel/Presentation auditorium comfortably seats 150 guests in chairs and 100 at tables, downstairs in the reception room we can seat 80 people at tables with a dance floor and in the summer months we have a tented reception space that will seat 150 people at tables with room for a dance floor.
We are a unique venue, the vintage, colorful stained glass, the beauty of the woodwork will add to the ambiance of any event and the added bonus is the ability to have a dinner or reception at the same site.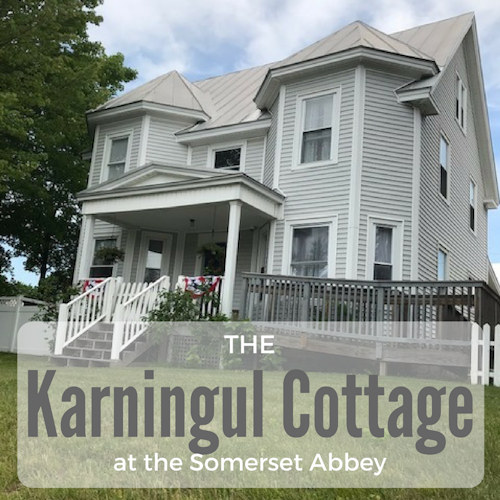 Book a weekend or the week in the four-bedroom Karningul Cottage. Our on-site guest cottage for a girls' weekend, the bridal party, or family of the wedding couple. Four-bedrooms, two bathrooms, full kitchen, dining room, and living room space. Massage Therapist on site.
NEW Sunday Brunch Buffet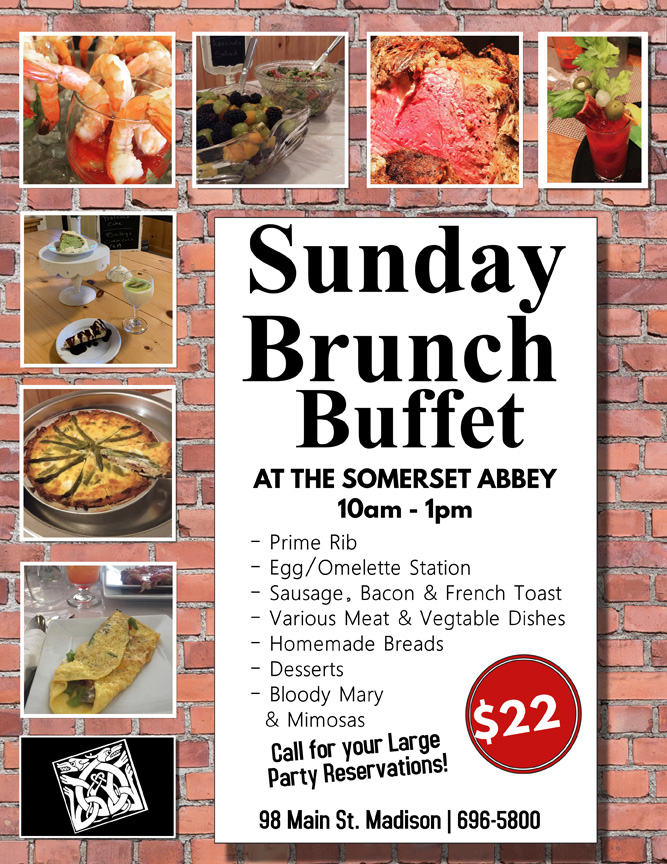 Upcoming Events: