Rustic Elegance Custom Decor
Mailing Address
145 Wilton Road
Farmington, ME 04294
Contact Information
Location
We are a collaboration of multiple talents to bring you amazing customized décor for your home and gifts for your family and friends.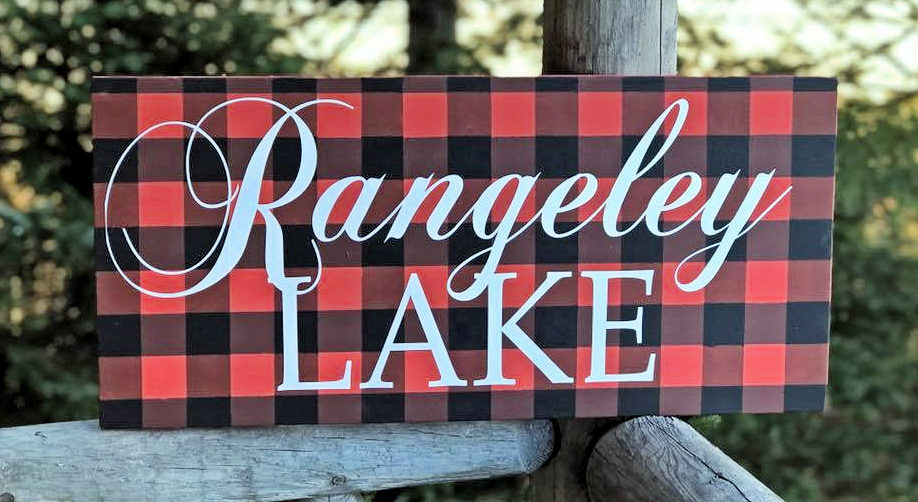 Our Home Studio is in Wilton, Maine, from where we ship our beautiful creations all over the United States and Canada.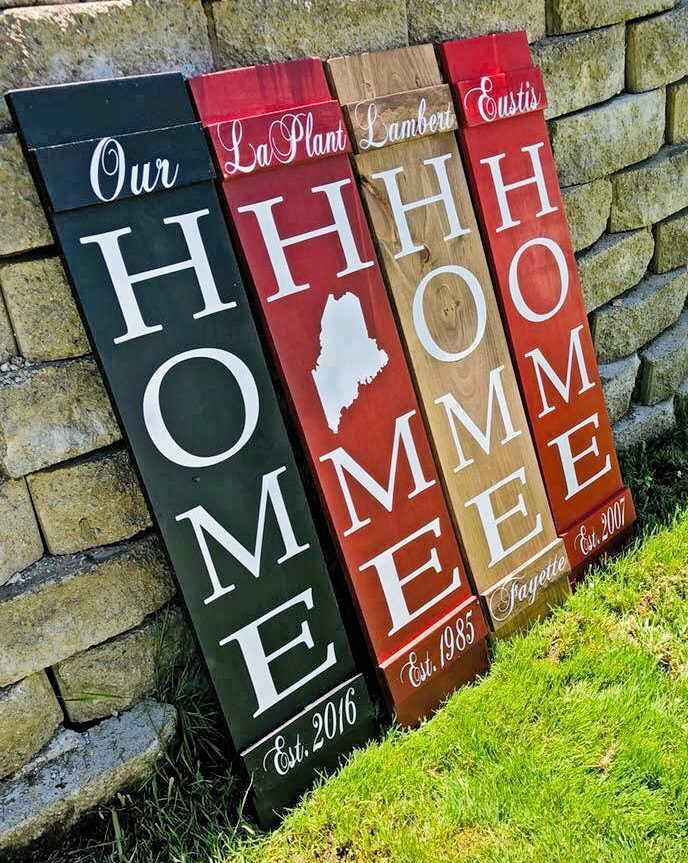 We are also thrilled to have a Boutique located at 145 Wilton Road in Farmington, Maine, where you can browse and place custom orders.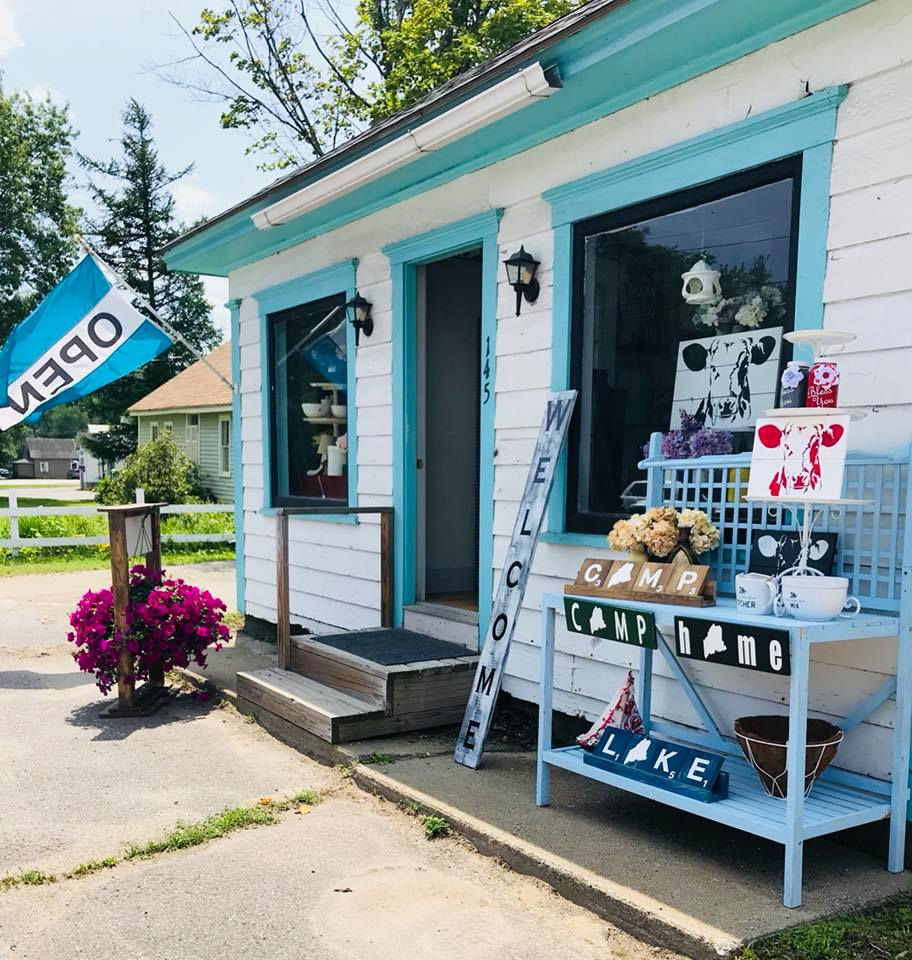 We love to personalize and customize to make meaningful pieces to help make a house your home. Large statement piece or small gallery wall fill-ins - we are here to make it happen just the way you want it!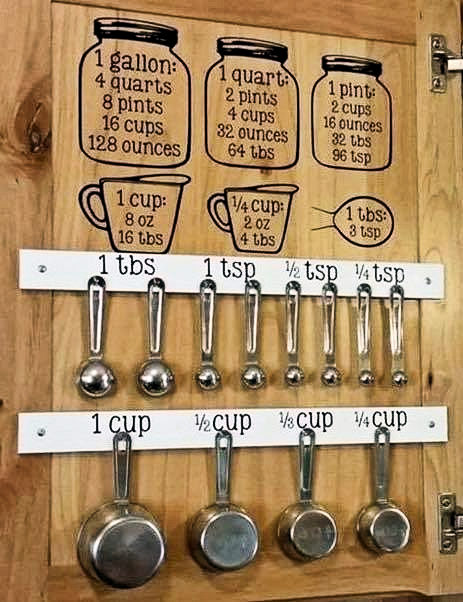 We offer in-home gallery wall consultations and are happy to help refresh your home with pieces you already own.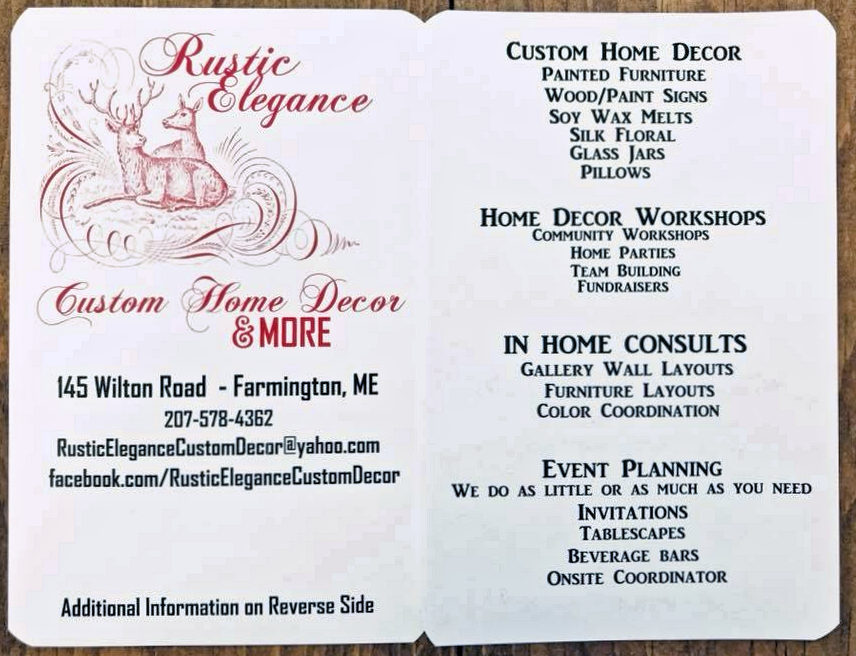 Home Décor Workshops are a great way to have some fun assisting you and your friends in creating a piece of décor that is all You!!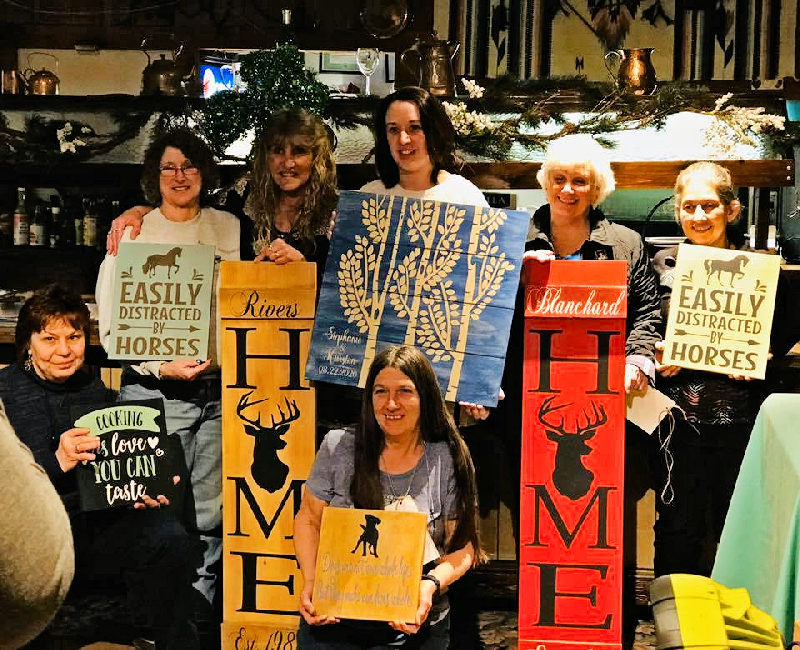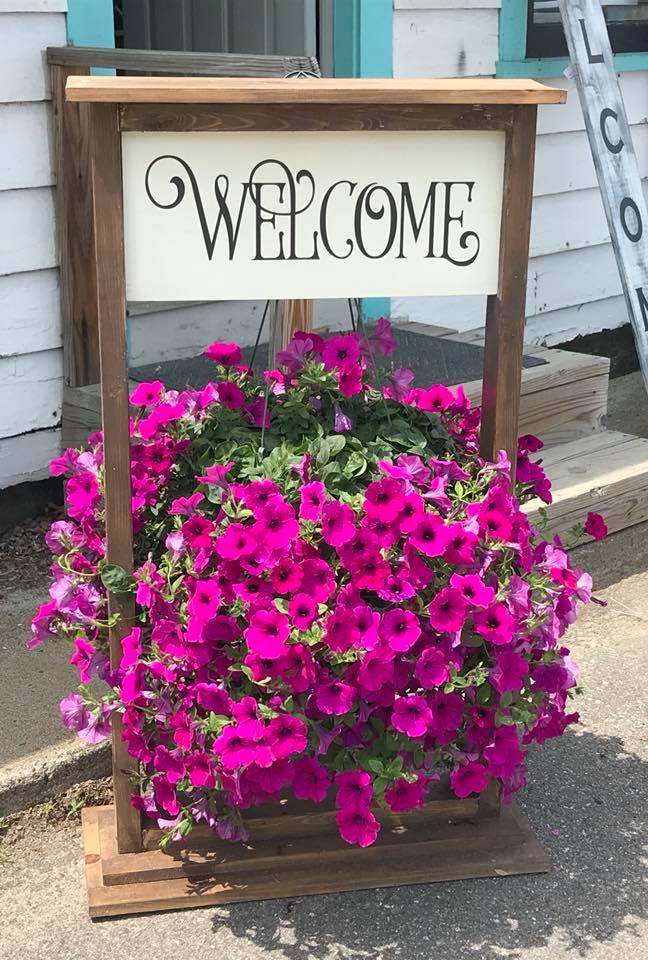 During this challenging time, we'd like to share some memories from Rustic Elegance for your viewing pleasure.