The Rangeley Inn & Tavern
Mailing Address
2443 Main Street
Rangeley, ME 04970
Contact Information
Location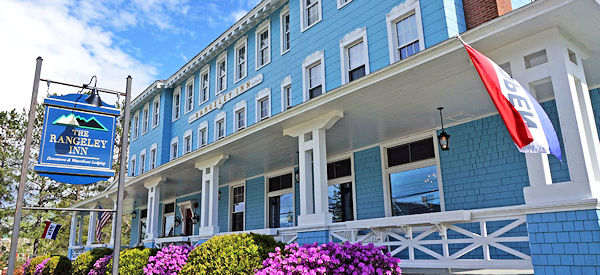 Witness the grandeur and charm of Rangeley's past in this beautifully restored landmark hotel dating to the late 19th century.

Nestled in downtown Rangeley on Haley Pond, The Rangeley Inn is perfectly situated for exploring Maine's Lakes and Mountains.

Choose from tastefully renovated historic guest rooms, modern suites, or water view units with decks. All rooms offer a private bathroom, free WiFi, telephone, satellite TV, and individual heat/air.
Complimentary kayaking/canoeing on Haley Pond.
Breakfast daily from 7am to 10am (until 11am Saturday & Sunday)
Dinner nightly from 5pm to 9pm (bar opens at 3pm Friday, Saturday & Sunday)