Looney Moose Cafe
Mailing Address
9 Main Street
Stratton, ME 04982
Contact Information
Location
We are a down-home kind of place, where you are welcome to sit at the local's table if you dare! Jokes and stories fly, so hold on to your hat for some good conversation, with good home-cooked food and some good ol' family fun.
Our goal is to try to make everyone that enters our Cafe feel like they just walked into their best friend's home. So come on in, take off your jacket, have a seat, a cup of coffee, and welcome to our house. It is nice to have a new friend.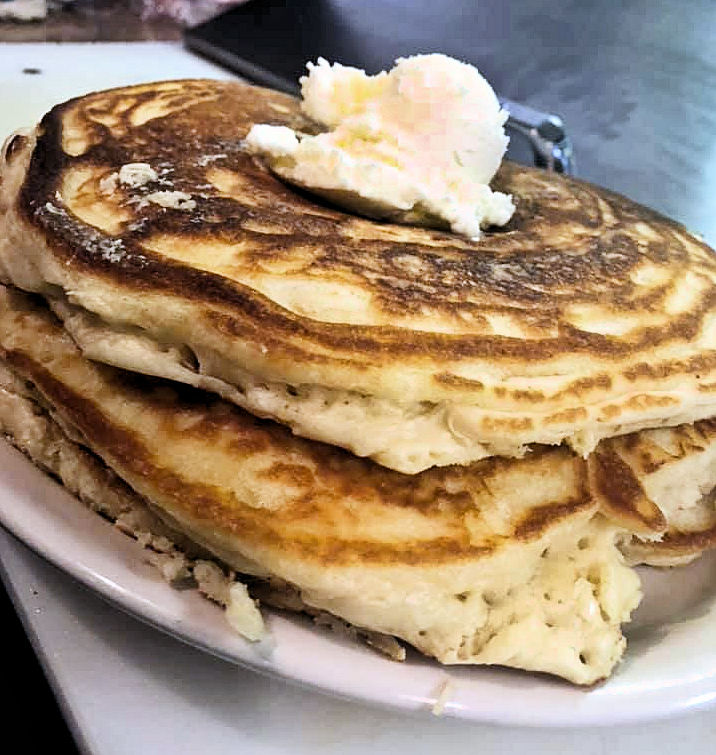 Have you tried these pancakes made from scratch? You can order them with cinnamon chips or blueberries. Make sure you check the breakfast menu for other varieties.
We also have Real Maple Syrup available for an extra charge, if you want the real thing!
THURSDAY is homemade fresh doughnut day! What will Bob make this week?
Come on by and try the Looney Moose Cafe for breakfast or lunch. We have fast and friendly service and offer great homemade food every day.
In a hurry?
Call ahead and we will have it waiting for you.
Call: 207-246-0018.
We also have kids menus for breakfast and lunch as well.