KC's Kreativity Center
Mailing Address
1004 Old Huse Mill Road
Carrabassett Valley, ME 04947
Contact Information
Location

KC's Kreativity Center
From here on . . .Your art will never be the same!
KC's Kreativity Center offers matting & framing. We have weekly pottery classes on Tuesday evenings from 5:30 to 7:30. We offer private classes and Birthday Parties! Can teach a multitude of Art mediums. The Carrabassett Summer Festival happens @ KC's every summer. Classes can be designed for your groups needs. Pottery, watercolor, acrylic, encaustic collage, jewelery, wire sculpture. KC is an art enabler - she can help you through.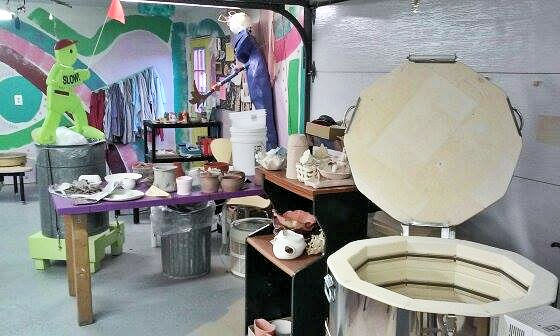 Gift certificates are available as well and make unique gifts!
Contact the Kreativity Center at (207)235-3000

Give us a call. The possibilities are endless.