Casey Cote, Realtor with Bean Group
Mailing Address
PO Box 23
Eustis, Maine 04936
Contact Information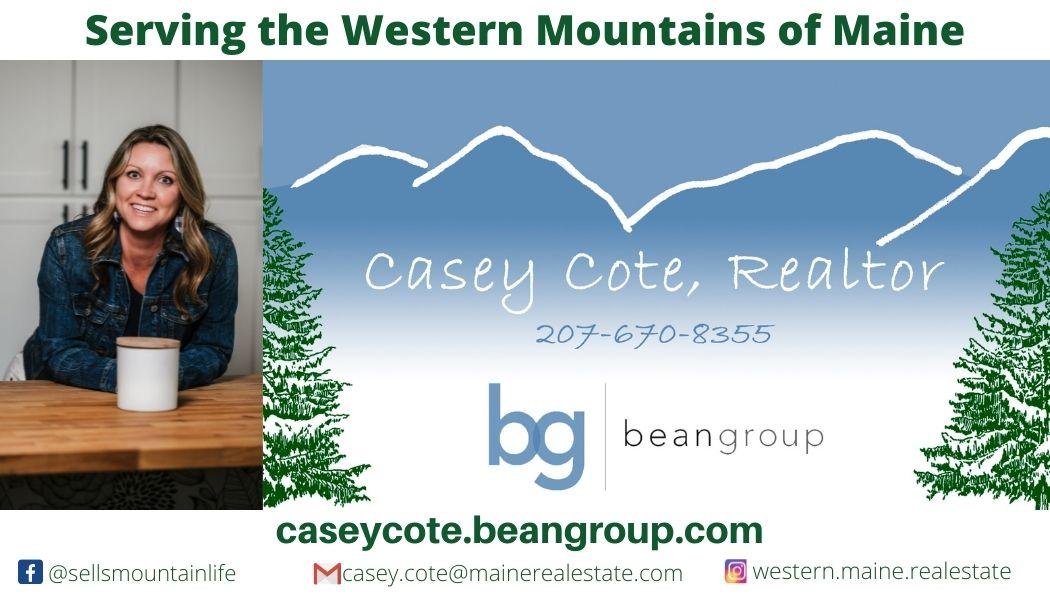 Professionally representing buyers and sellers in the Western Mountains of Maine since 2007!
As a lifetime Mainer, a Realtor for 14 years and a Eustis resident for 18 years, I can relate to the attraction of life here in the mountains. My family takes advantage of all the area has to offer and have continued our families' traditions of an outdoor lifestyle.
My determination to help others fulfill their dream of calling the mountains home (or home away from home) has proven to be a great success! Also understanding at times, the challenges of second home ownership or relocation has led to very prosperous sales for many of my Seller clients over the years.
I have developed an in-depth knowledge and understanding of the area and local happenings. I would be happy to discuss real estate opportunities and the benefits of this Charming Western Mountain community.
Whether it be a full or part time residence, first or second home, a camp or a "fixer upper", I enjoy working with an array of buyers and sellers I get to meet along the way.
I truly appreciate your local business!