Carrabassett Valley Public Library
Mailing Address
3209 Carrabassett Drive
Carrabassett Valley, ME 04947
Contact Information
Location
Carrabassett Valley Public Library
3209 Carrabassett Drive
Carabassett Valley, ME 04947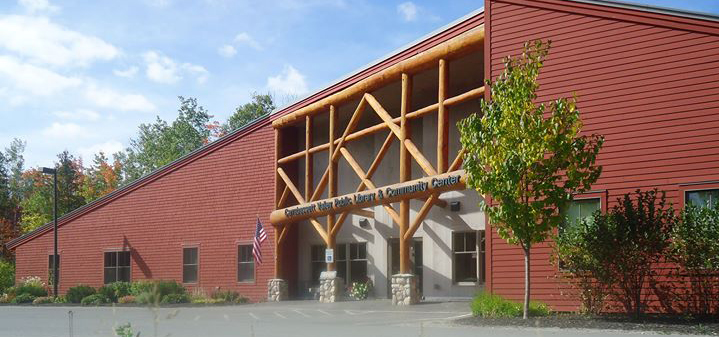 OPEN HOURS
Winter - January 2 - Patriots Day
Tuesday - Saturday 10 - 5
Spring ~ Summer ~ Fall
Tuesday - Friday 10 - 5 Saturday 10 -3
CLOSED Sundays & Mondays
Library services are free and include Interlibrary Loan, patron computers with high-speed Internet access, and 24/7 Wi-Fi. The library has three Kindles to lend as well as an iPad for patron use inside the library.
The collection includes over 28,000 items including Adult, Young Adult and Children's books, LARGE PRINT books, books on CDs, Downloadable Units (eBooks & Audiobooks), magazines, videos, DVDs, games, puzzles, and CDs. Use the Library when your office needs to copy, fax, scan, or print.
Anytime the building is open, you are welcome to sit in the lobby and access the Internet from your portable device. Our children's area is complete with books for all ages, puppets, flannel board stories, games, educational toys, and a climbing ship!
The lobby is also an art gallery showcasing various artists throughout the year. The Begin Family Community Room offers free meeting space to non-profits and is available to rent for a low fee for social events. The library sponsors programs in the community room such as author visits, films, and other events; free and open to the public!