Carrabassett Coffee Company
Mailing Address
93 Main Street
Kingfield, ME 04947
Contact Information
Location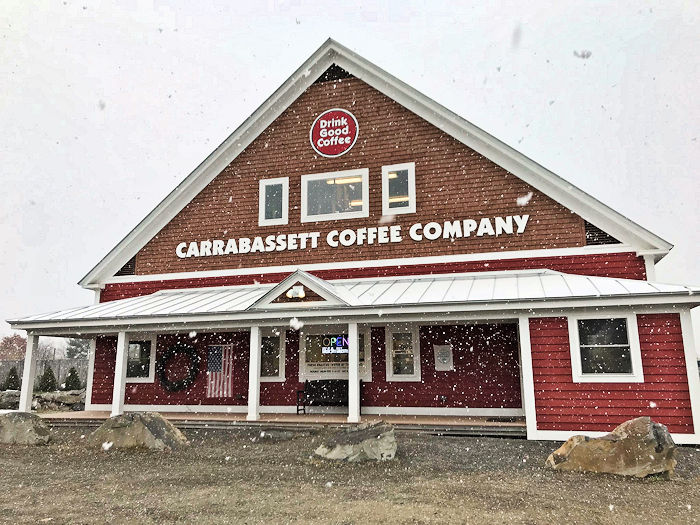 Carrabassett Coffee Company is a small-batch specialty roaster offering a wide variety of single-origin and MOFGA certified organic coffees as well as custom blends, flavors, and decafs. We roast only the highest grade beans and offer what we feel are the finest single origin coffees available. We offer wholesale, mail order, and retail. For more information, give us a call or drop by for a visit at our Kingfield roasting location where we sell coffee by the pound, tea, and all new Carrabassett Coffee merchandise!
Carrabassett Coffee owns and operates two coffee shops. Try our fresh bagels and specialty cream cheese spreads and enjoy a cup of your favorite coffee or latte. You can also purchase coffee by the pound, which can be whole bean or ground to your liking. Additionally, our Farmington location serves hot and cold sandwiches, wraps, and fresh baked goods.
If you are in the area, we would love to meet you! Call ahead for hours may vary.
Carrabassett Coffee Company – Open Daily
93 Main Street, Kingfield ME 04947
(207)265-2326
Java Joe's Corner Cafe – Open Daily
154 Main Street, Farmington ME 04938
(207)779-1000
Java Joe's Sugarloaf – Open Seasonally (winter)
5092 Access Road, Carrabassett Valley ME 04947
(207)237-3330