Bullwinkle's
Location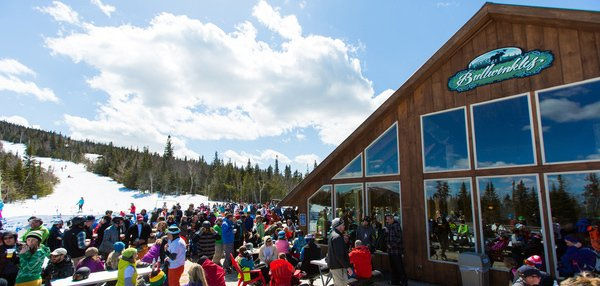 Bullwinkle's Bistro: Located at the top of the Bucksaw Chair, Sugarloaf's on-mountain restaurant has doubled in size and expanded our American Bistro menu. Stop by and grab a hot cocoa or some lunch and kick back on the alpine deck or come inside and warm up before heading back out on the slopes.
The views from Bullwinkle's are awesome and it's the closest place to have a quick drink, warm-up, or grab a quick snack.
OPEN FOR THE WINTER SEASON FROM 9:00 am–3:30 pm.
LUNCH SERVED 10:00 am-3:00 pm.